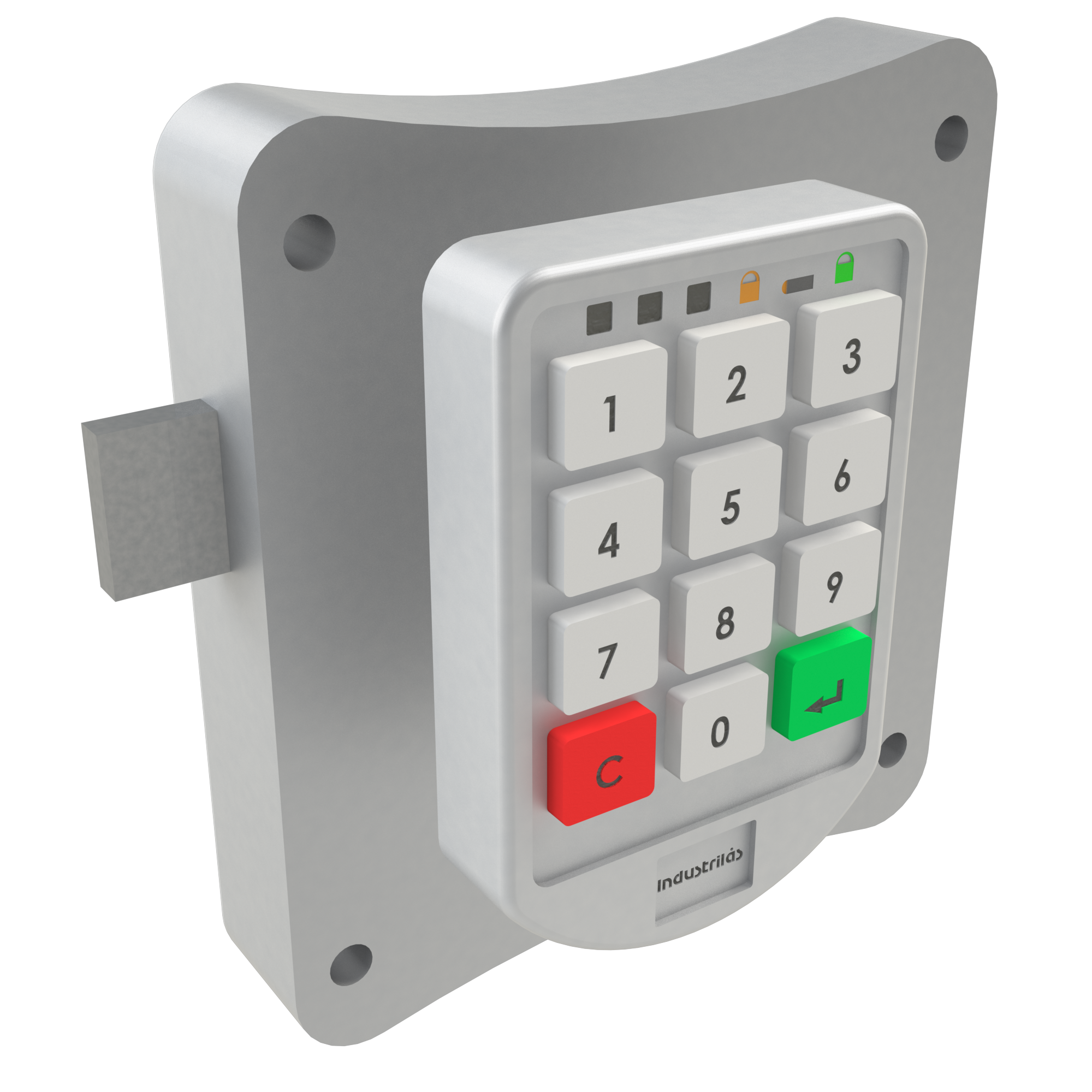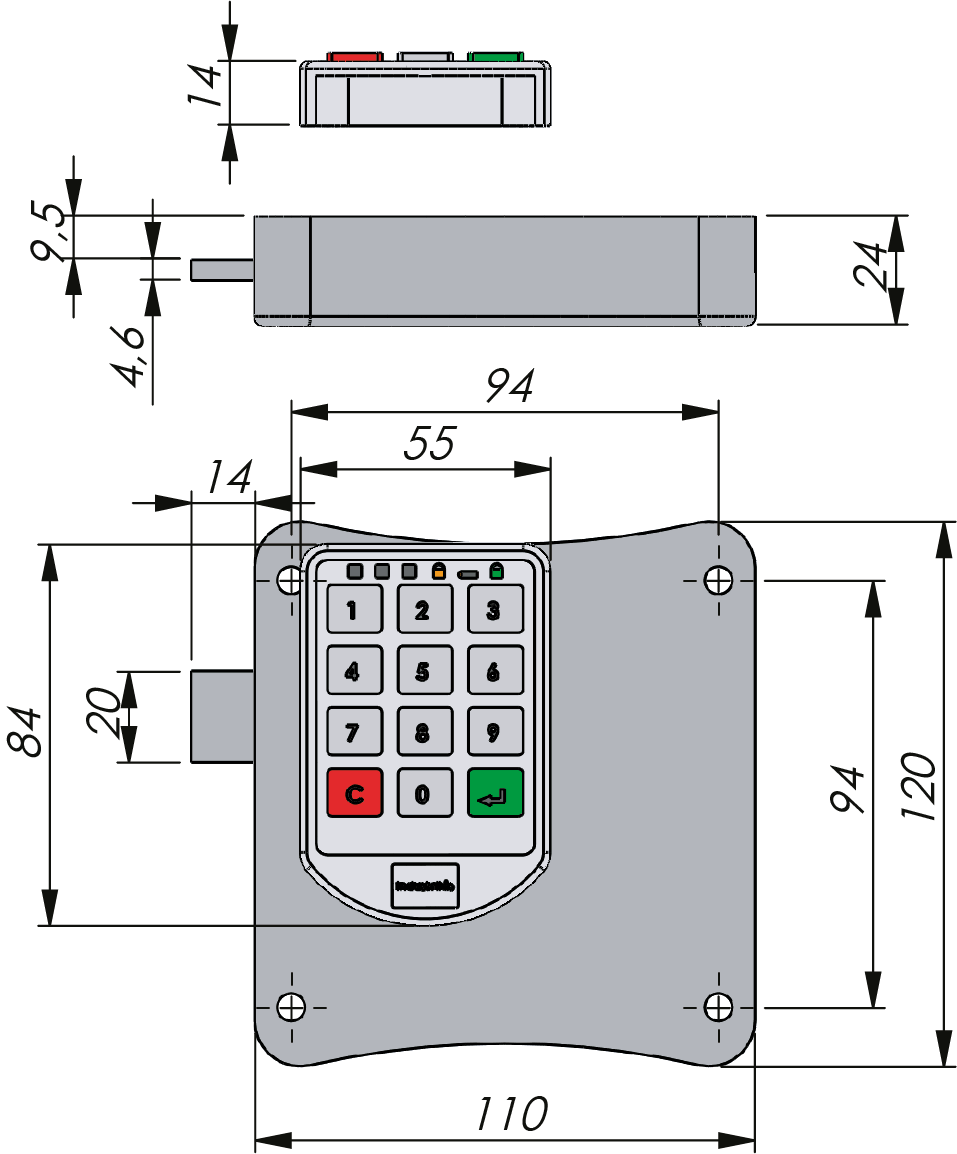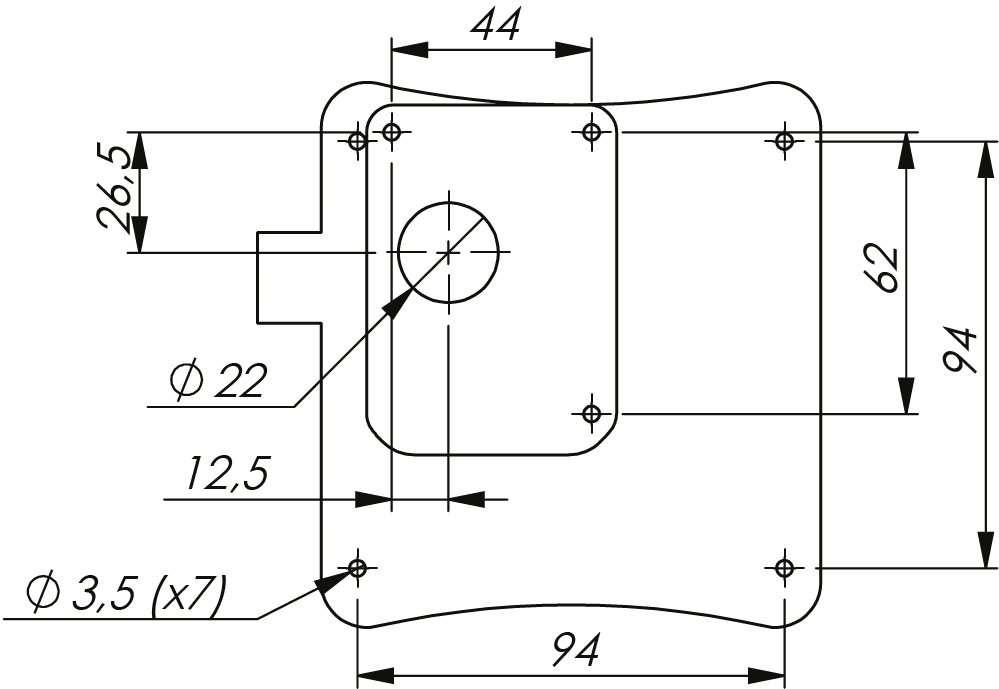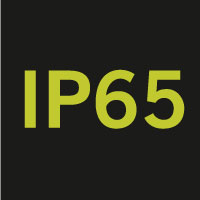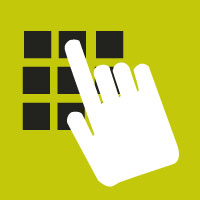 Electronic Code Lock
Index Code:
2-685
Easy to use digital code lock suitable for areas where a group of people must have access. The user chooses a 4-digit code when locking the door. When the door is opened, the code resets and the user chooses a new code when locking again. The unit clearly indicates if it is open or locked and when batteries need to be changed.
Safety features like inspection code and master code are built into the code lock unit. Accessories are battery packs and a protective screen that prevent peeking.
| | |
| --- | --- |
| Notes | Needs 4 pcs AA-batteries (supplied with the lock) that normally last for a year. Temperature range: 0 to +60°C. Protection degree IP65. Code lock with only one, fixed, combination is available. Products are available on request only. |
| Standards | IP65 |
Choose CAD format here:

To download CAD-Files for this product
1. Select CAD-format
2. Click the green cube icon to generate CAD-Files
3. Wait until the download symbol is completed
4. Click the download symbol to download
Download here:
To download CAD-files, you need an Industrilas account. It only takes a minute.