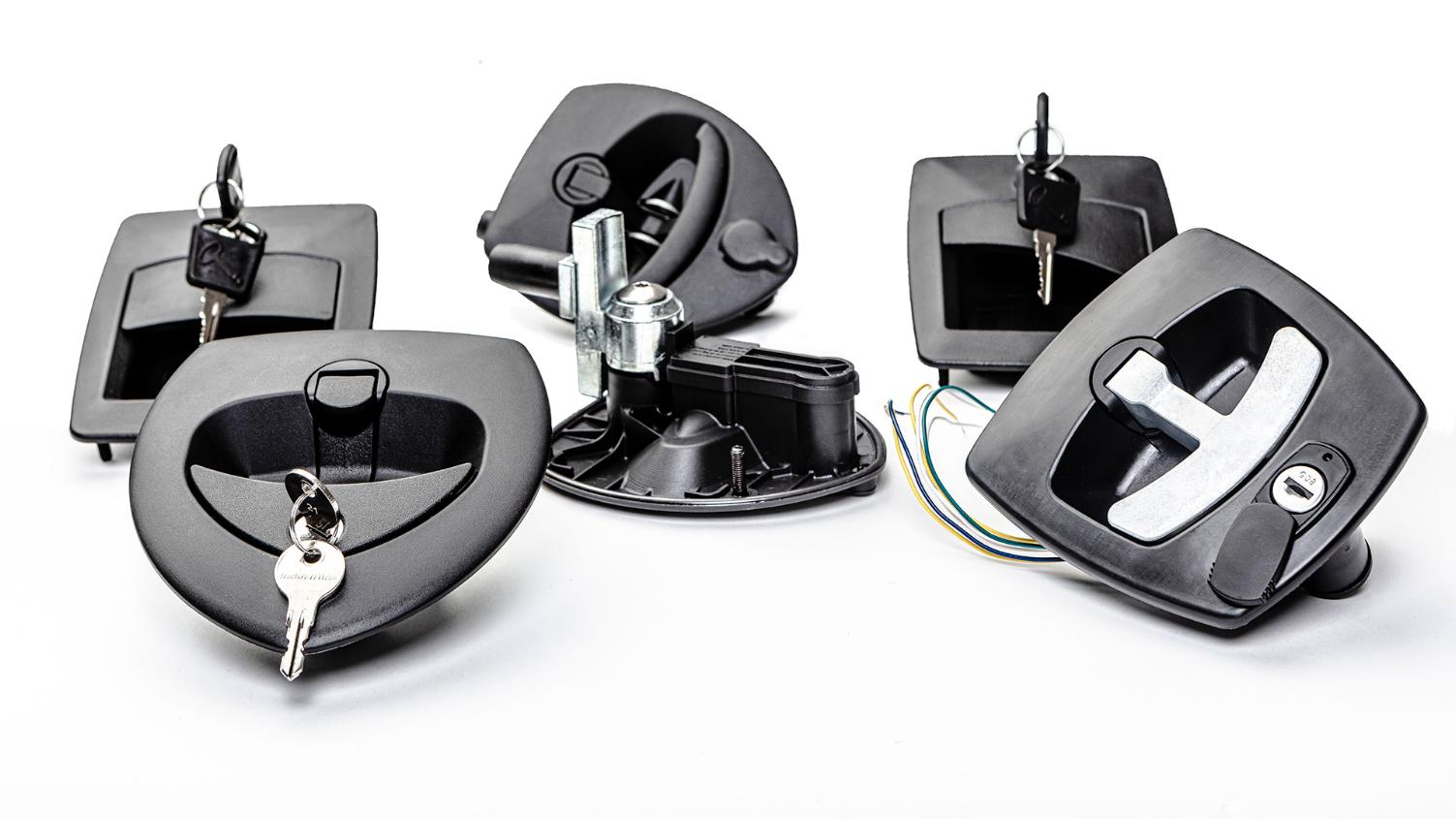 TOUGHER THAN THE REST
Industrilas has for many years been an international partner to the commercial vehicle industry and supplier to specialty vehicle manufacturers. The Industrilas Vector™ family is developed for the specific requirements of this industry and applications like power gensets. And when we say tougher than the rest, we mean it.
Exterior environments calls for solutions that can endure all weather conditions, rough construction sites and bumpy roads. And these are just some of the characteristics for our Vector family. The system also lets you combine different latches with the same cylinders and key codes, which makes it a lot easier for the end user. And if you don't want traditional keys, you can always choose the brand new Vector T3 latch, which has a central locking solution.
Vector T-series
For 22 years, Vector T-handles has been on our mind. The evolution has taken us far and we have improved each design with added value for the end user. Some of the success factors for the T-handles is their ease of installation and use, the way the compression performs every time and the supreme tactile feedback.
Vector P-series
Wherever a slam action paddle latch is required, Vector P offers a unique solution. It is available with three different latching mechanisms to meet your needs and requirements. The products are patented and has a registered design. The Vector P-series is developed for heavy-duty use in tough environments, both on and off the road.
Vector Rotary System
When you need a complete access solution for your application that guarantees secure and strong latching, Vector rotary latching system is the system for you. The complete family consists of actuators, latch points, cables or rods and a striker and can be combined to accommodate your needs and preferences.
Vector Push Button Handle
Vector Push Button Handle is distinguished by its robust yet ergonomic design. The handle is made for cab doors and manufactured with durable materials for tough outdoor environments. With the possibility to install on metal or glass doors and with sealing against water and dust, this handle is a reliable choice.