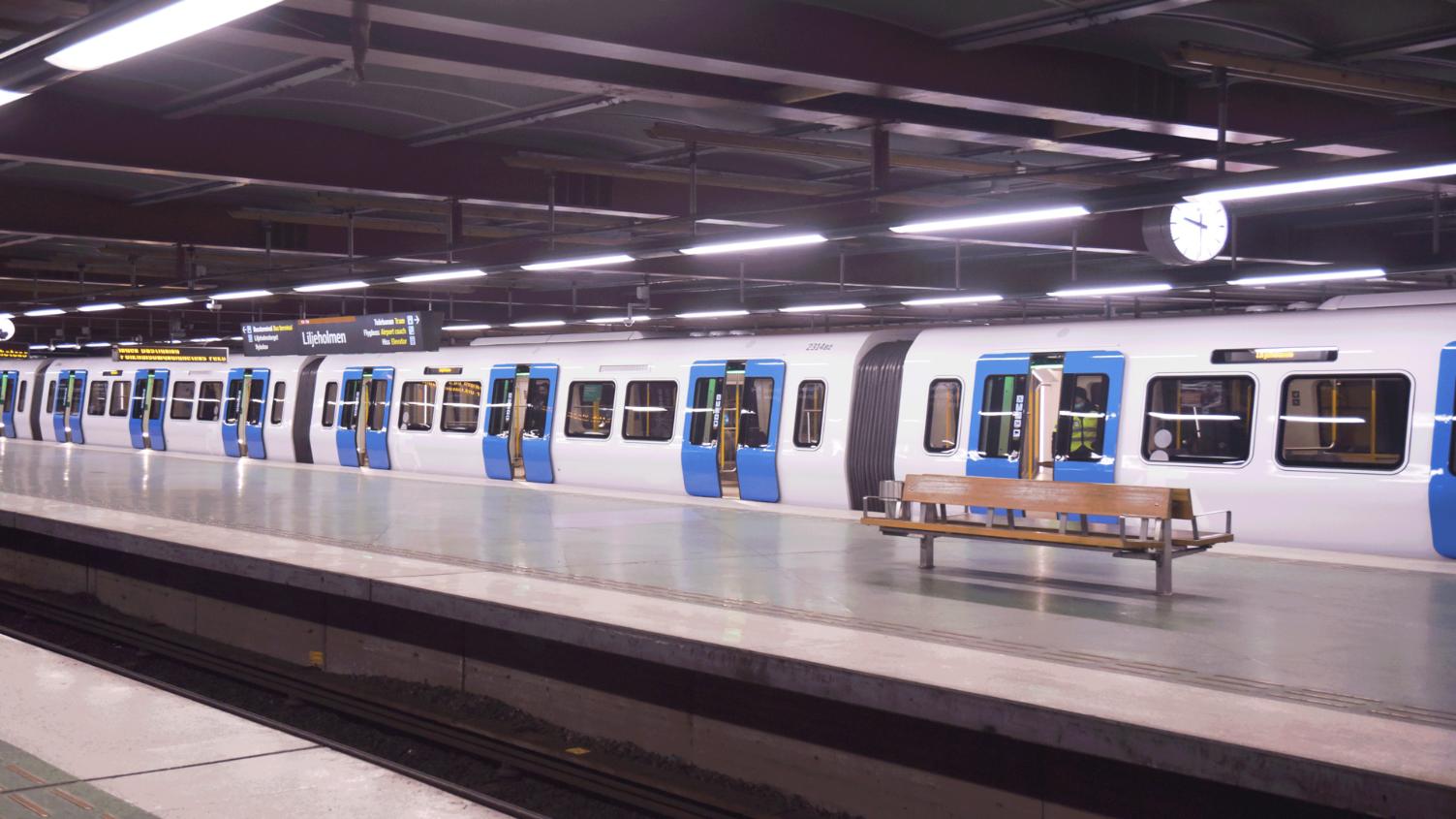 More comfort, greater reliability and less stress are three of the top reasons why many people choose to travel by rail rather than by air or by car. We get it. Industrilas access solutions deliver exactly that, making them a perfect fit for train manufacturers competing on the world's urban and mainline passenger rail markets.
Passengers climbing aboard metro, commuter or mainline trains may not notice all of the exterior and interior compartments, panels, fixtures and equipment secured with access solutions like ours. But when inferior products are used it is just a matter of time before the squeaks and rattles begin to erode passenger satisfaction.
Industrilas vibration-resistant access solutions for trains are expertly designed and manufactured to stand up against the elements and vibrations over the long run. They not only make the journey more comfortable and less stressful for passengers, but also for crews and maintenance staff who appreciate durability, ease of use and proper compression.
MEETING STANDARDS AND REQUIREMENTS
At Industrilas, we design, develop and manufacture our solutions inhouse, from start to finish. This way, our customers can rest assured that we deliver what we promise. It also gives the customer a direct, hands-on connection to the actual design and development of their solutions.
All our solutions are sufficiently tested and fulfil all the demands of industry standards. Upon request, our plastic and powder coated products can be delivered with antimicrobial protection according to ISO 22196.
Industrilas is a member of the International Automotive Task Force, IATF.
Environmental & mechanical challenges
Vibrations, heat, cold, water, salt, snow, ice, dirt
Design & engineering features
Acid-proof stainless steel (AISI 316)
Proper compression
Vibration-resistant according to DIN EN 61373
Sealed to keep water, snow, ice and dirt at bay
Fast and easy to install
Robust and lightweight material
Fireproof profiles according to DIN EN
45545-2
Aesthetic & ergonomic benefits
Sophisticated look and feel
Clever flush-mounted design
Exceptional ease of use
Will not buzz, squeak or rattle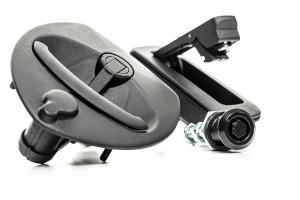 Compression latches
Compression is important in order to seal a door, hatch or compartment. Industrilas has a vast selection of compression latches, suitable for trains. To make sure the compression is correct, there are latches for different depths.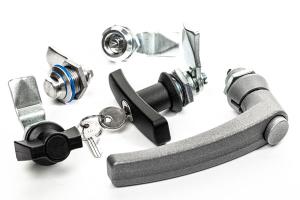 Quarter-turns
The range and possible adaptations of quarter-turns are endless, making them the perfect fit for the train industry. Industrilas offers everything from regular quarter-turns for simple applications, to stainless steel versions with vibration resistance according to DIN EN 61373. Quarter-turns can have compression functions as well as being water- and dustproof.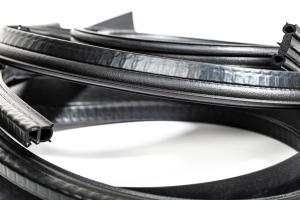 Sealing profiles
To keep water and dirt away, the use of proper sealing profiles is crucial. Industrilas wide range of EPDM sealing profiles are all fireproof according to UL94HB. If desired, we can offer profiles in materials with even higher fireproof classifications according to DIN EN 45545-2.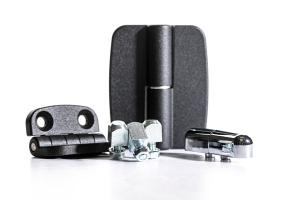 Hinges
Industrilas offers a variety of hinges suitable for the train industry. For example, the Recessed Concealed Hinge is applicable for mounting inside recessed or inset doors, as well as for folding tables etc. There are many more vibration resistant and stainless steel hinges to browse through on the main hinge page.