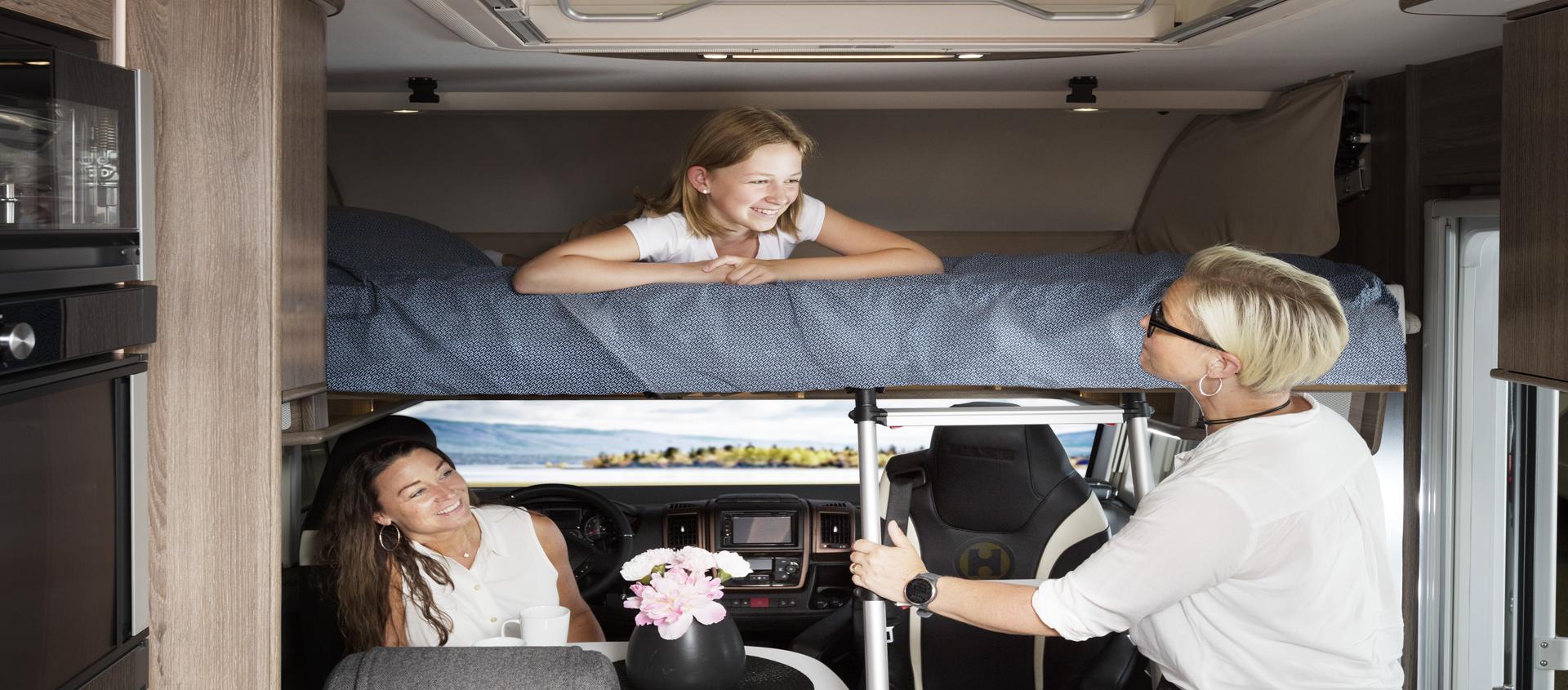 Taking ladders to the next level
Robust yet light weight. Solid but still easy to handle. With the possibility to adapt the height. Industrilas AscendR™ is our customized family of telescopic ladders with a multitude of application areas.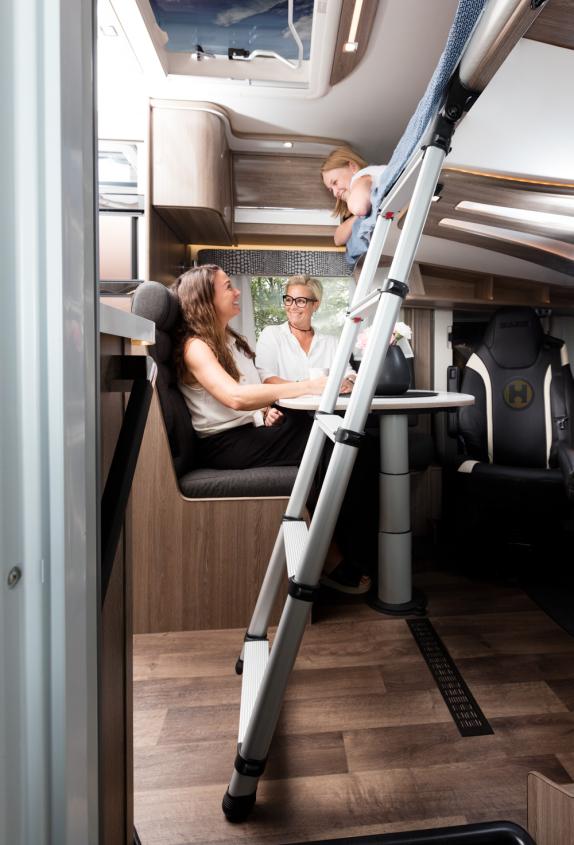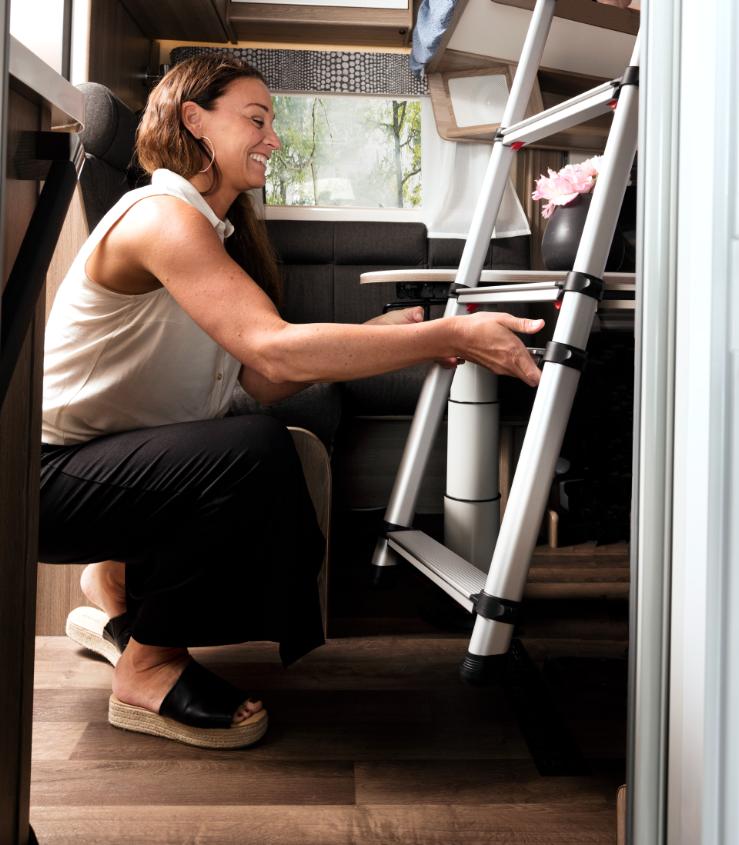 When you combine your ladder with Industrilas' latches and brackets you get an ideal solution for places where space is of the essence. Latches and brackets make it possible to smoothly fold and secure the ladder under bunkbeds, for instance. This is optimal in cabins of long-haul trucks, in cruise ship cabins, in sleeper carriages of trains, in motor homes and in caravans.
Patented air brakes
The ladders are made of very sturdy aluminium and the patented air brakes delivers a smooth sliding action when the ladder is expanded and compressed. Every step lock into place as the ladder expands and the friction profiles enhance the grip when stepping on the steps.
Industrilas AscendR™ – the next step of telescopic ladders