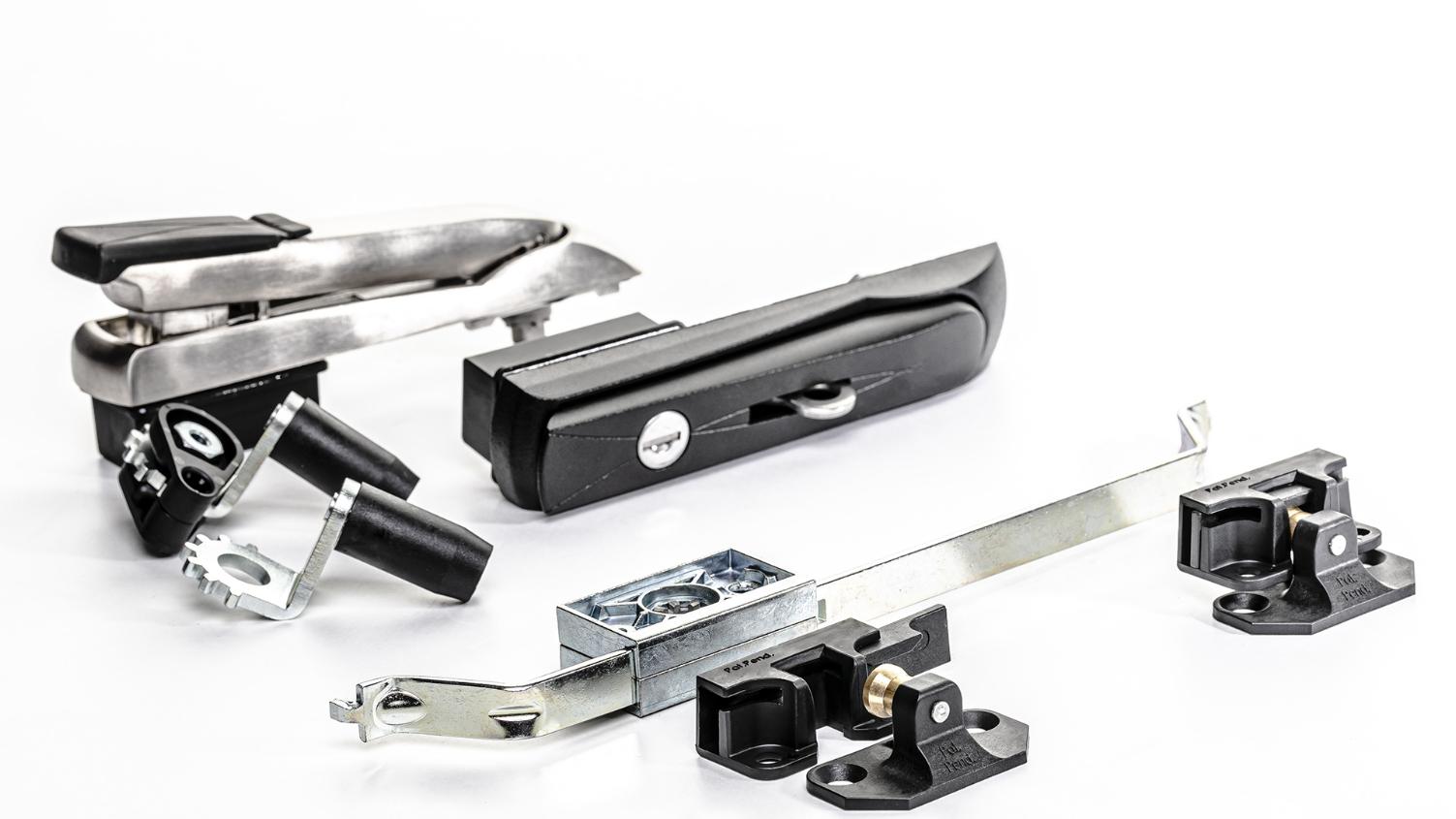 FUNCTION AND STYLE
Industrilas Vision™ is a comprehensive family most commonly used for multipoint latching systems. The elegant appearance and vast number of functional properties make application areas endless. We are sure there is a Vision solution that suits your needs.
There are Vision systems that are mounted inside or outside the sealed area. The outside systems are also available for insulated doors. Finally, there are also heavy-duty solutions for low and medium voltage applications.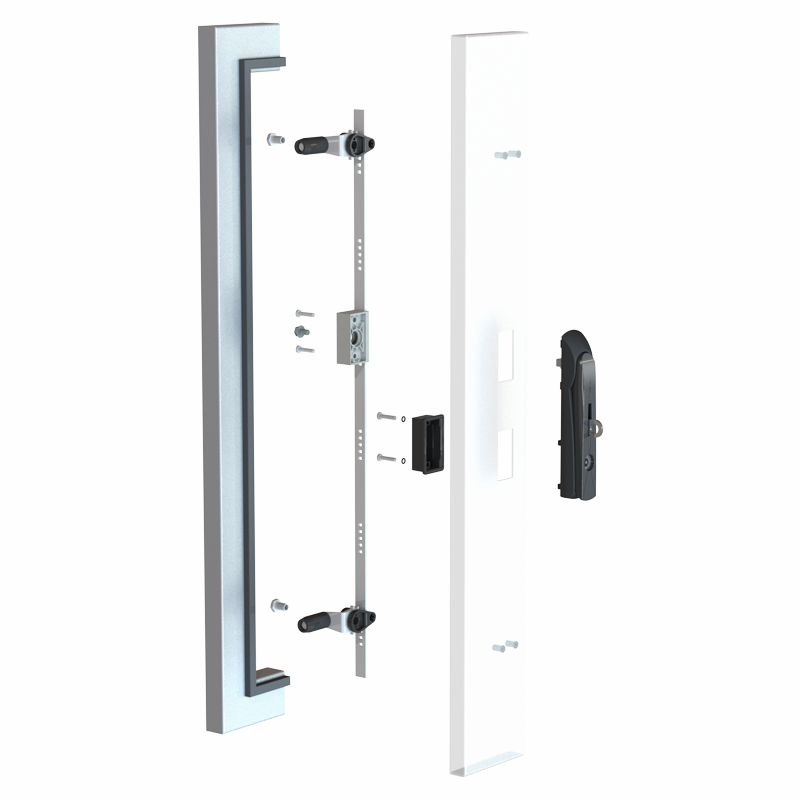 Vision Inside
Vision Inside latching system is mounted inside the sealed area and provides smooth compression and latching. When you use a Vision Swing Handle the solution meet the requirements of IP65. Vision Inside also offers multiple latching points for adequate sealing in tall applications.
Vision Inside is also available in a Classic alternative with flat rods or round rods.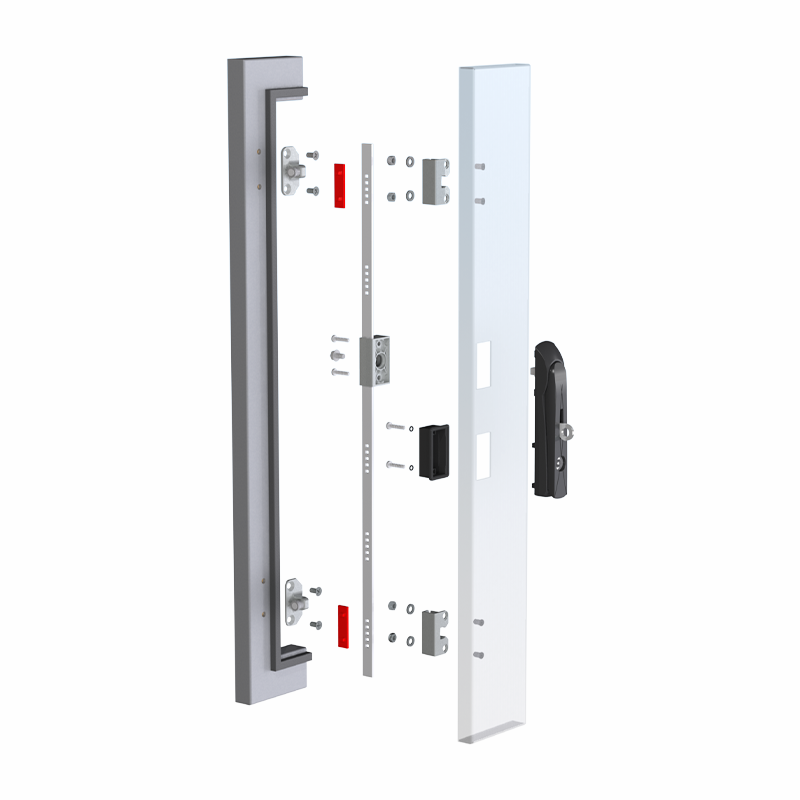 Vision Outside
Vision Outside is the patented industry leading latching system for high quality applications. It is especially developed for enclosures that require absolute protection against the elements. The system has a built-in 3 mm compression function.
Vision Outside is also available in a Classic alternative with flat rods.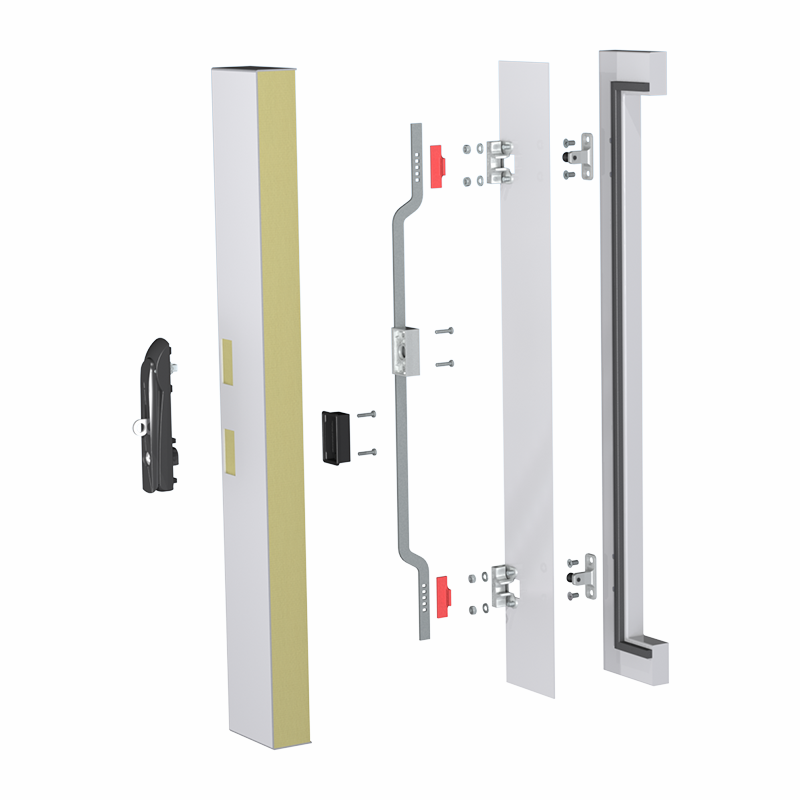 Vision Outside Insulated
Vision Outside Insulated is the choice for Telecom, HVAC-applications and similar where insulated or double skinned doors are used. It is specifically used when you need to protect the electronics by maintaining a temperature-controlled climate inside the enclosure.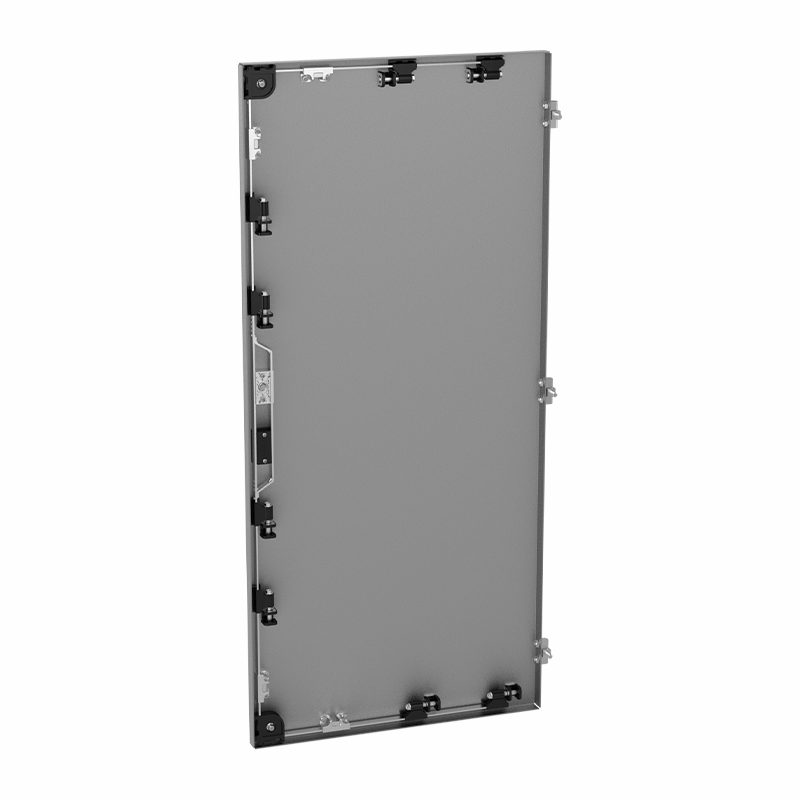 Vision Heavy-Duty
Vision Heavy-duty is designed for low and medium voltage applications that has a risk of electric arc explosions. The system makes it possible to operate locking points along several sides of a door. It is done by spacing the locking points according to your needs and then adding Vision guide points to simplify closing the door. Add a re-directional corner for each additional door side you want the latching points on.