Build your own product here
Choose CAD format:
Download here: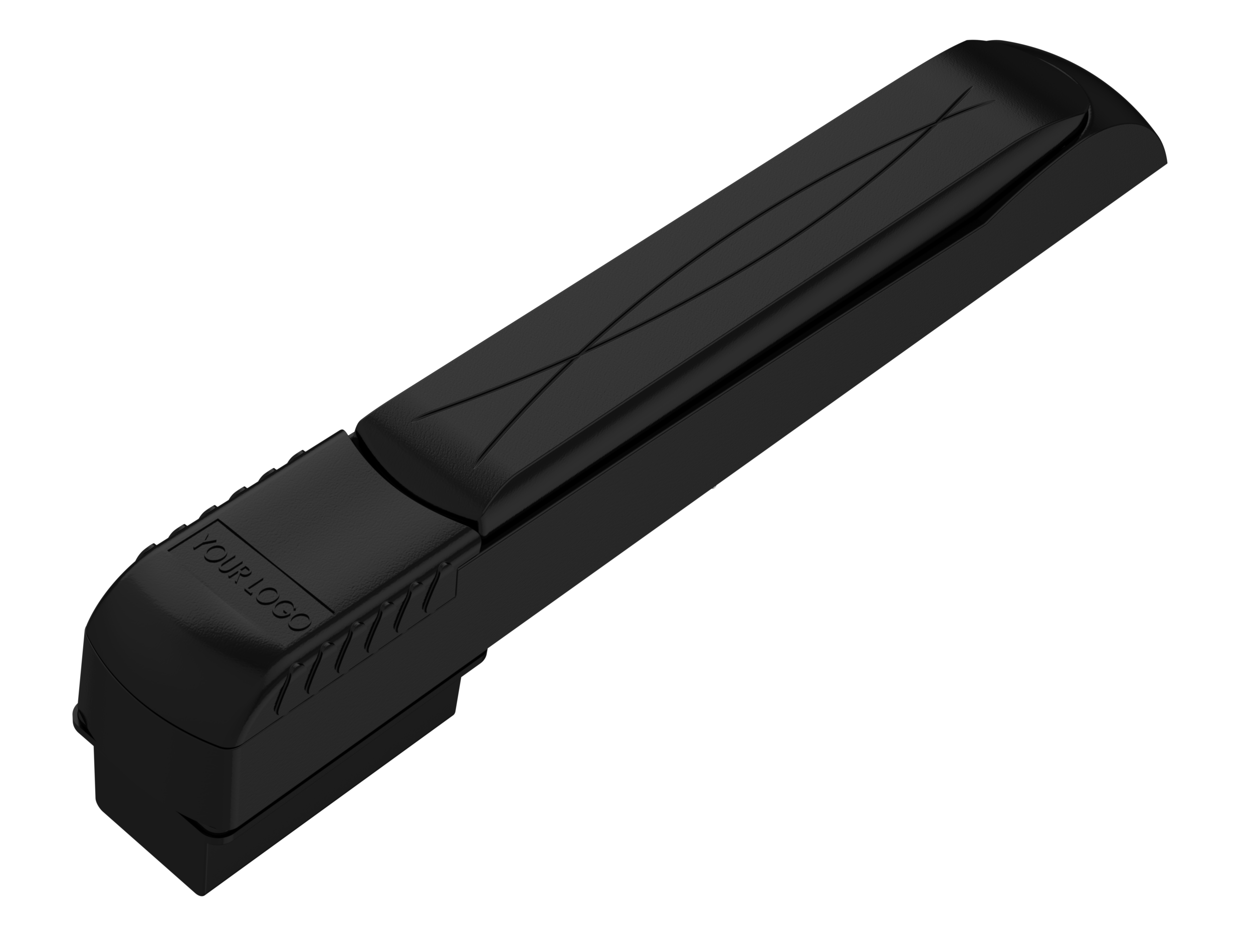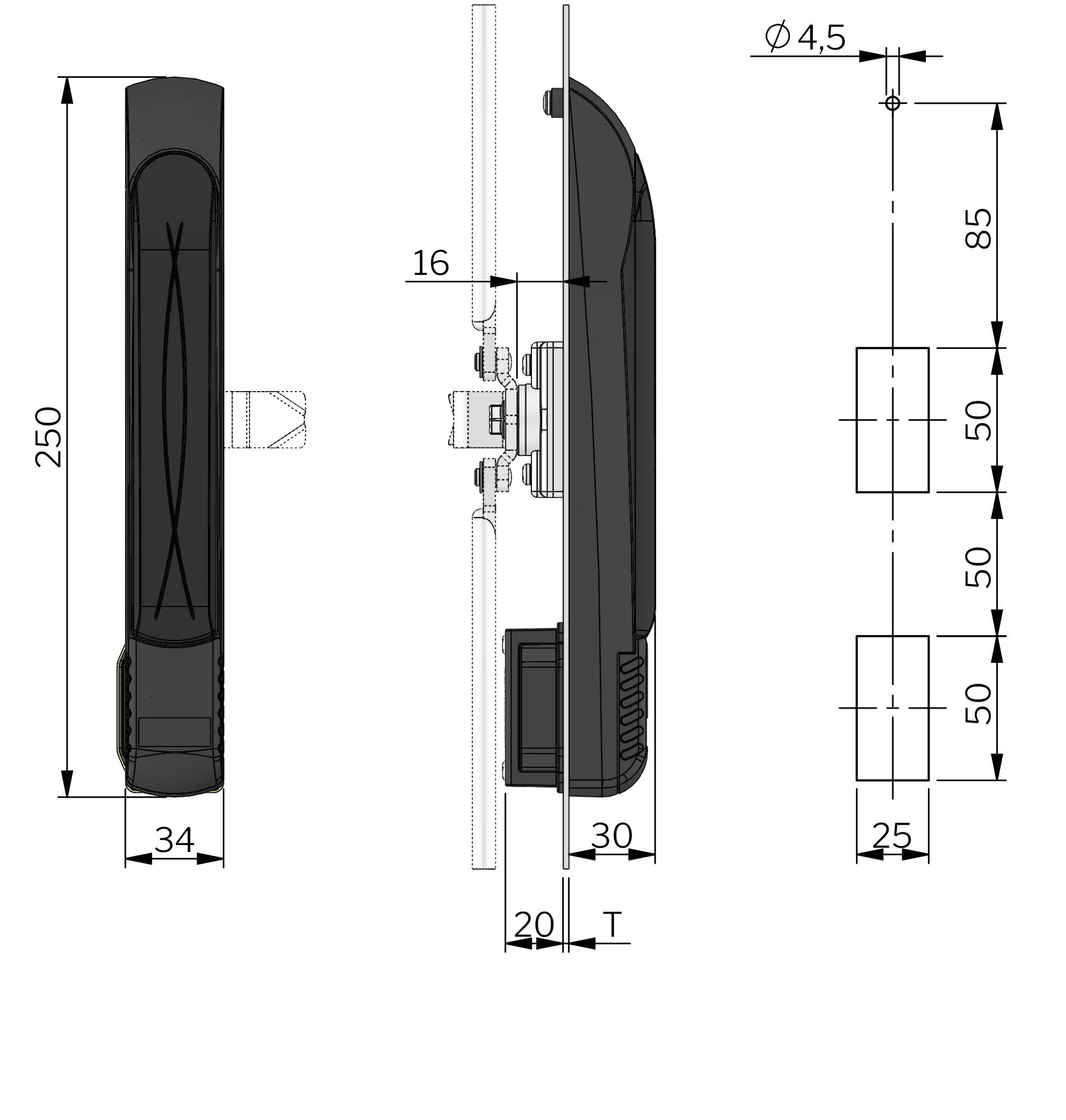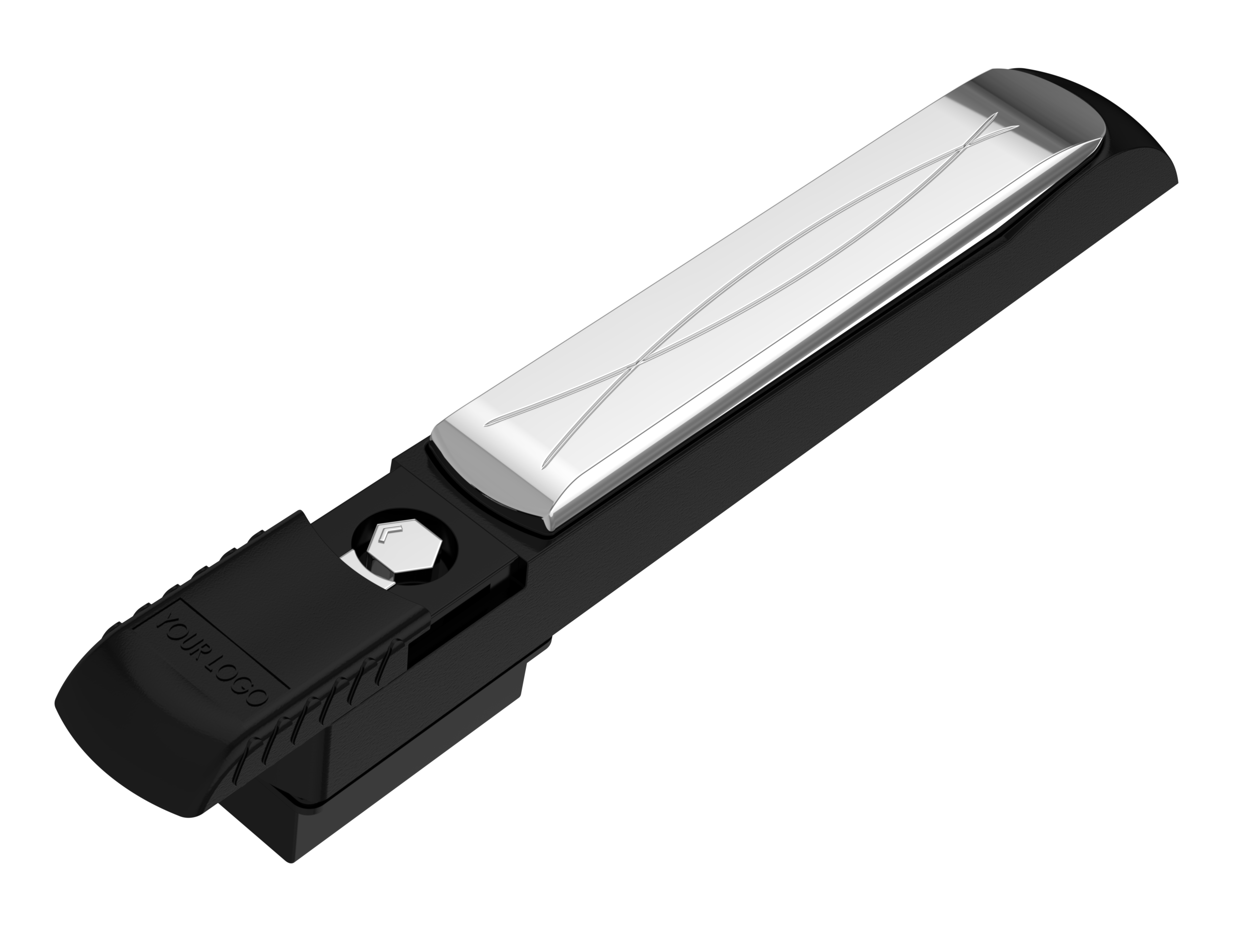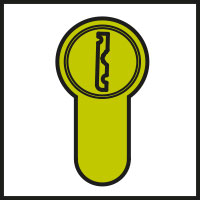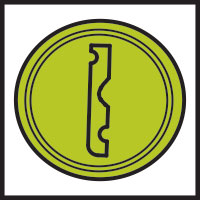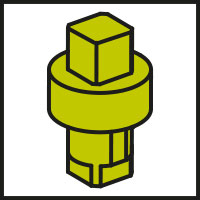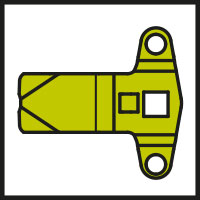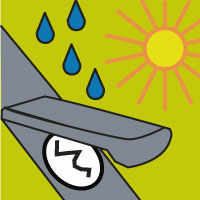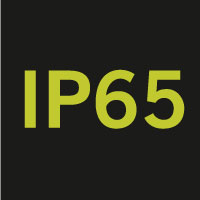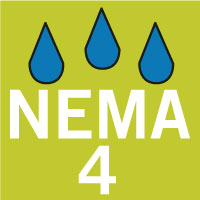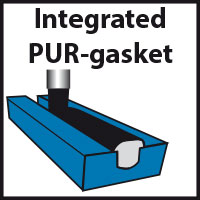 Vision Lift Handle
1-006.50
The patent pending Vision Lift Handle operates all Vision™ latching systems. The handle is available with a push button, a tool operated insert, a round cylinder keyed to differ or keyed alike or prepared for a 40 mm profile cylinder or oval cylinder.
The handle is spring loaded and pops out when it is unlocked or the push button is pressed. Since the locking mechanism is not a part of the actual handle, it is very comfortable to operate.
Cylinders and inserts are covered by a sliding dust cover. IP65 water proof according to NEMA 4.
| | |
| --- | --- |
| Dish | Glass fibre reinforced polyamide (PA6GF30) |
| Handle | Zinc die cast, black powder coated |
| Insert | Zinc die cast, chrome plated |
| Pivot shaft | Zinc die cast, zinc plated |
Notes

The lift handle fits into a cut out similar to Version C, but with an additional Ø 4,5 mm hole on top. Suitable for door thickness 0,8-3,5 mm. When viewed from the outside, the right hinged version has a pivot shaft that rotates counter-clockwise when opening.

The left hinged version rotates clock-wise when handle is opened.

Standards
IP65,NEMA 4
A product number is created by combining the figures in each column (AAAA-BBCDEF-GG)
| | |
| --- | --- |
| AAAA | Type |
| 1510 | Flat rod system |
| 1511 | Cam and round rod system |

| | |
| --- | --- |
| BB | Insert / Cylinder |
| 01 | Square 6 |
| 03 | Square 7 |
| 05 | Square 8 |
| 07 | Square 8 / Slotted |
| 11 | Square 8 / Recessed |
| 14 | Triangle 7 |
| 15 | Triangle 8 |
| 16 | Triangle 10 |
| 22 | Double Bit 3 |
| 24 | Double Bit 5 |
| 26 | Slotted |
| 29 | Slotted, Recessed |
| 32 | Hexagon 11 |
| 34 | Recessed Hexagon 8 |
| 35 | Recessed Hexagon 10 |
| 36 | Recessed Hex 8 / 3 mm pin |
| 80 | Keyed to Differ |
| 81 | Keyed alike IL101 |
| 82 | Keyed alike IL0333 |
| 83 | For Profile Cylinder |
| 84 | For Oval Cylinder |
| 90 | Push button |

| | |
| --- | --- |
| C | Surface Treatment Insert |
| 0 | For cylinder and push-button versions |
| 2 | Chrome Plated |
| 6 | Black powder coated |

| | |
| --- | --- |
| D | Protection degree |
| 5 | IP65 |

| | |
| --- | --- |
| E | Surface treatment Handle |
| 6 | Black powder coated |
| 9 | Silver powder coated |

| | |
| --- | --- |
| F | Model |
| 0 | For right hinged door |
| 1 | For left hinged door |