Build your own product here
Choose CAD format:
Download here: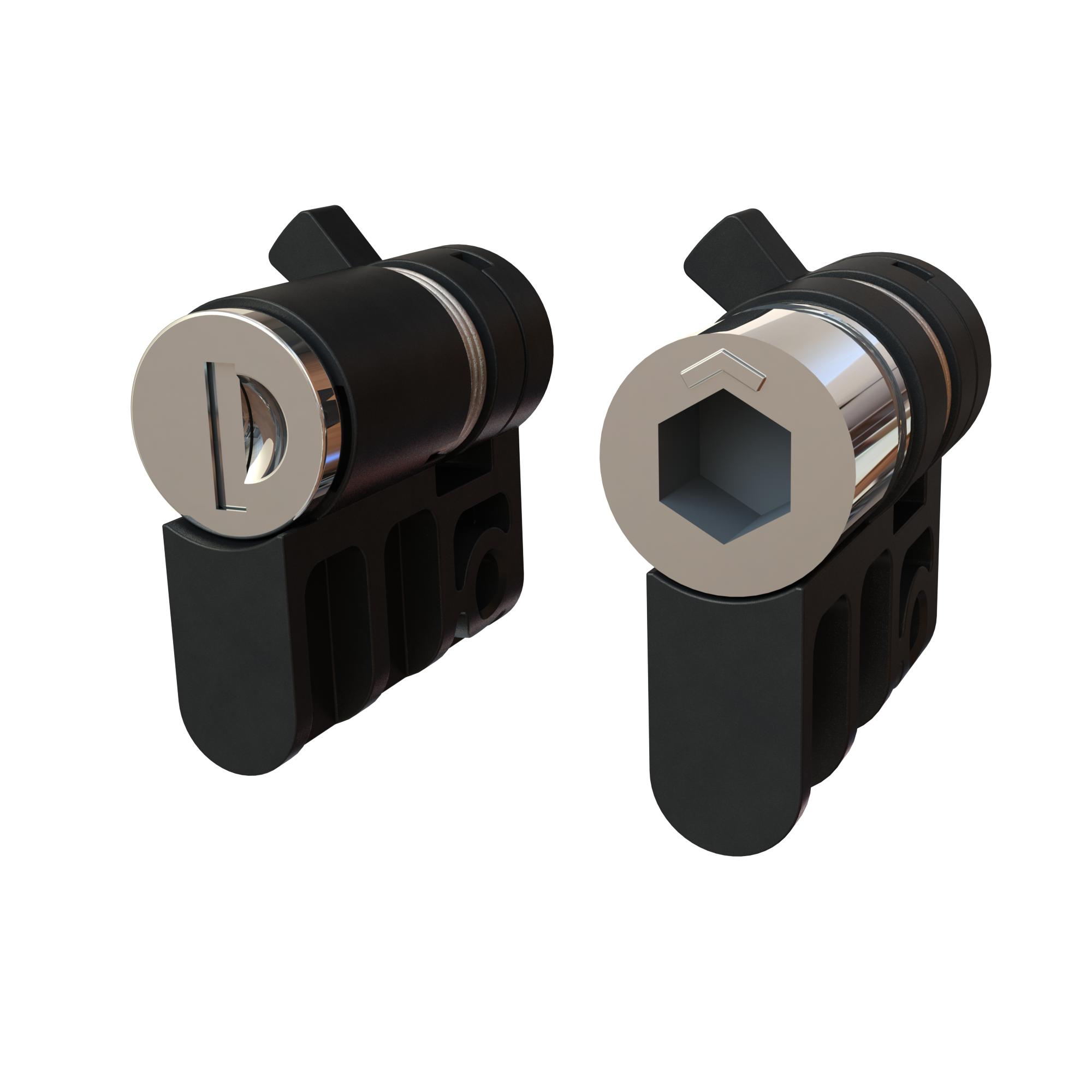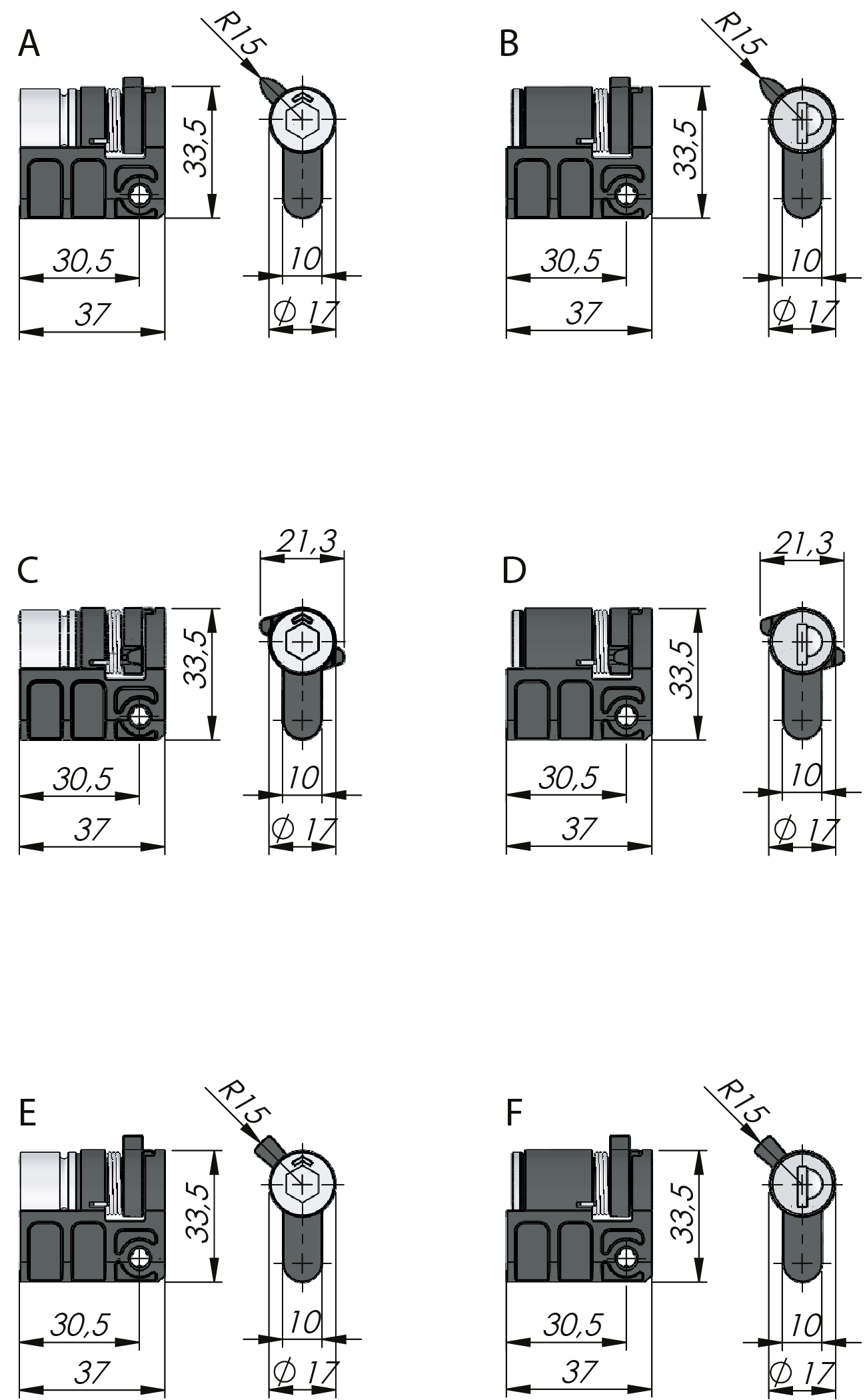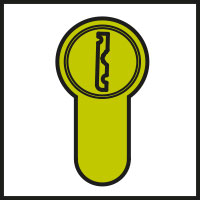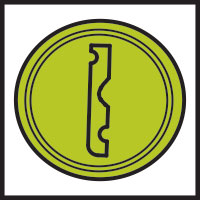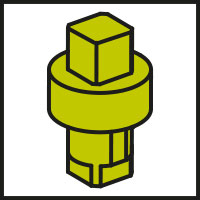 Vision Plug
Index Code: 1-209
The Vision Plug can be used with all Vision products designed for a 40 mm profile cylinder. It is used for either a tool operated insert or a key lock cylinder. The plug can be used as long-term solution as well as to keep the cabinet closed until the end user replace the plug with their own profile cylinder.
Both insert and cylinder version is spring loaded and goes back to closed position by itself after opening. Mounting screw is delivered with the plug.
| | |
| --- | --- |
| Cylinder | Zinc die cast, stainless steel 304 cap and dust shutter |
| Housing | Glass fibre reinforced Polyamide (PA6GF30) |
| Insert | Zinc die cast, chrome plated or black powder coated |
| Screw | Steel, zinc plated |
Notes

Drawing A and B for ErgoLine.

Drawing C and D for swing handle.

Drawing E and F for lift handle.

Round cylinder version delivered with two keys.
To download CAD-files, you need an Industrilas account. It only takes a minute.
A product number is created by combining the figures in each column (AAAAAA-BCDD)
| | |
| --- | --- |
| AAAAAA | Housing |
| 511067 | VISION Plug PA6 / Zinc inserts |

| | |
| --- | --- |
| B | For this product |
| 5 | Ergo Line |
| 6 | Swing handle |
| 7 | Lift handle |

| | |
| --- | --- |
| C | Surface treatment insert |
| 0 | For cylinder and push-button versions |
| 2 | Chrome plated |
| 6 | Black powder coated |

| | |
| --- | --- |
| DD | Insert |
| 01 | Square 6 |
| 03 | Square 7 |
| 05 | Square 8 |
| 07 | Square 8 / slotted |
| 11 | Square 8 / recessed |
| 14 | Triangle 7 |
| 15 | Triangle 8 |
| 16 | Triangle 10 |
| 22 | Double bit 3 |
| 24 | Double bit 5 |
| 26 | Slotted |
| 29 | Slotted recessed |
| 32 | Hexagon 11 |
| 34 | Recessed hexagon 8 |
| 35 | Recessed hexagon 10 |
| 36 | Recessed hex 8 / 3 mm pin |
| 80 | Keyed to differ |
| 81 | Keyed alike IL101 |
| 82 | Keyed alike IL0333 |