At Industrilas, every step in the production chain is done in-house, from design and the casting of metal – to the finishing touches. We currently have production facilities on three continents: Europe, North America and Asia.
Sweden is the largest site and produces products that are shipped all over the world
Mexico produces products for North, Central and South America
Sri Lanka produces products mainly for Asia
We also have assembly operations in China and Germany
In 2022 we expanded the production facility in Mexico, and in 2023 we move into our brand new factory in Nässjö, Sweden. When fully developed, our production area will be doubled.
Since we do everything in-house, our customers can rest assured that we deliver what we promise. It also gives customers a direct, hands-on connection to the actual development of their solutions. Learn about our departments in Nässjö, Sweden below.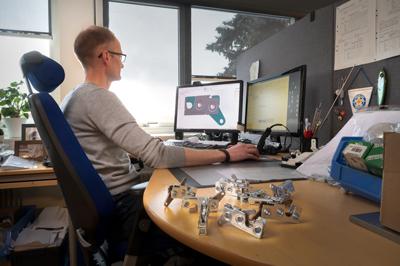 Design and Construction Department
The production chain's first stop is to design and construct a product or solution. Our team designs both standard and customized products, always with the customer's requirements in mind. When a design is set and approved, the construction begins.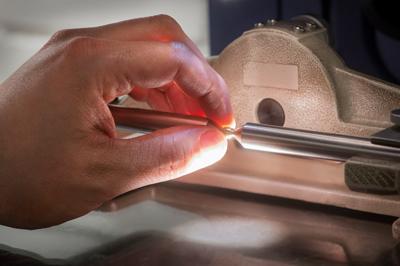 Quality Department
A new construction always needs to be tested thoroughly to make sure that it meets the proper demands. Typical quality testing includes waterproofing, dustproofing, protection against the elements and cycle tests. A mutual goal for every product is that it is easy to install, easy to maneuver and is of high quality.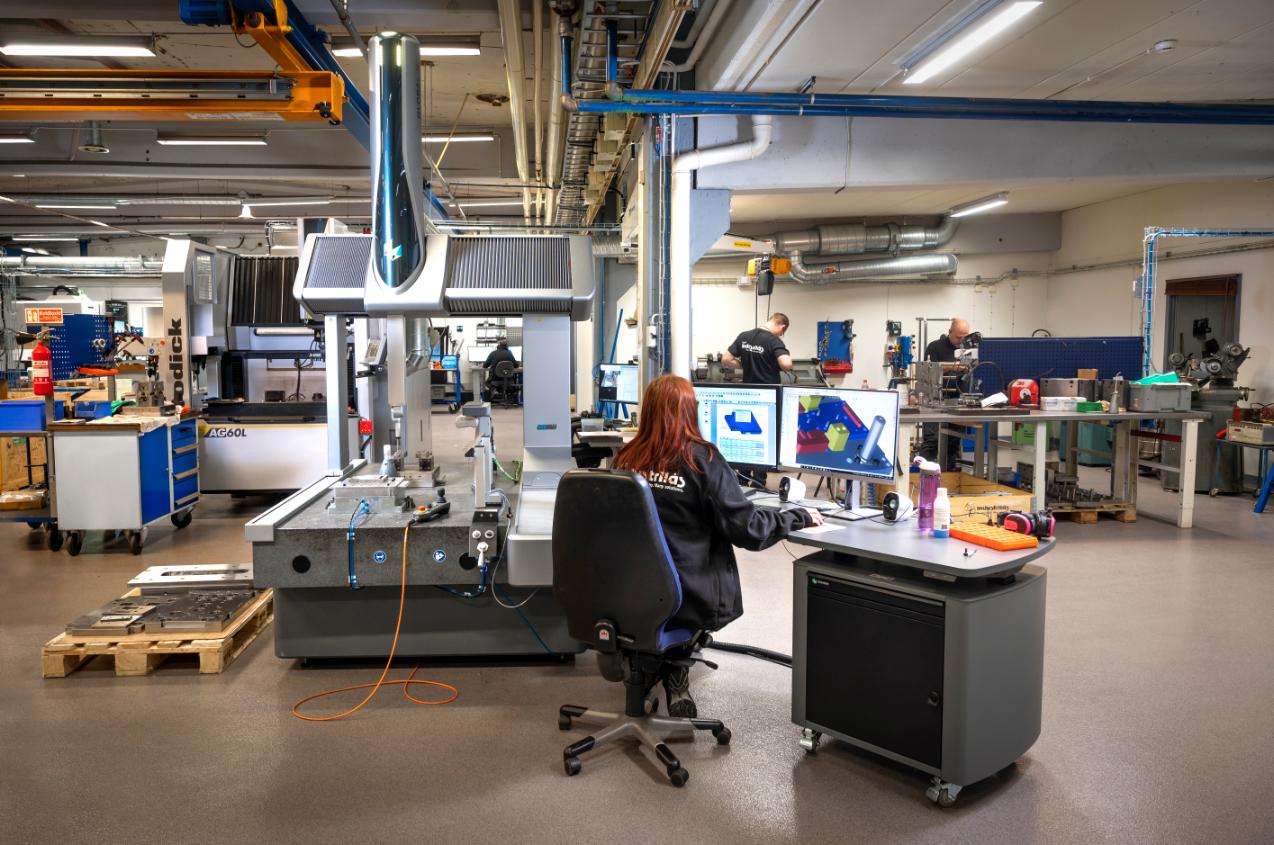 Tool Department
The tool department coordinates, manufactures and maintains the tools needed for our manufacturing. On a yearly basis, new tools needs to be processed and initiated, and the current stock needs to be maintained. Once this process in complete, the tools go on to be used in the different manufacturing departments.
Mechatronic R&D
A couple of years ago, Industrilas set up a special department dedicated to mechatronic solutions. Within the department we do research, development, design, prototyping and testing. Mechatronic access solutions can be monitored, accessed remotely and connected to the cloud.
Manufacturing Departments
Turning
The first manufacturing department is Turning where raw material such as steel, stainless steel, brass, aluminium and plastic is being processed and transformed into nuts, screws and other parts that are essential for all the products. Turning has both automatic and CNC automatic machines.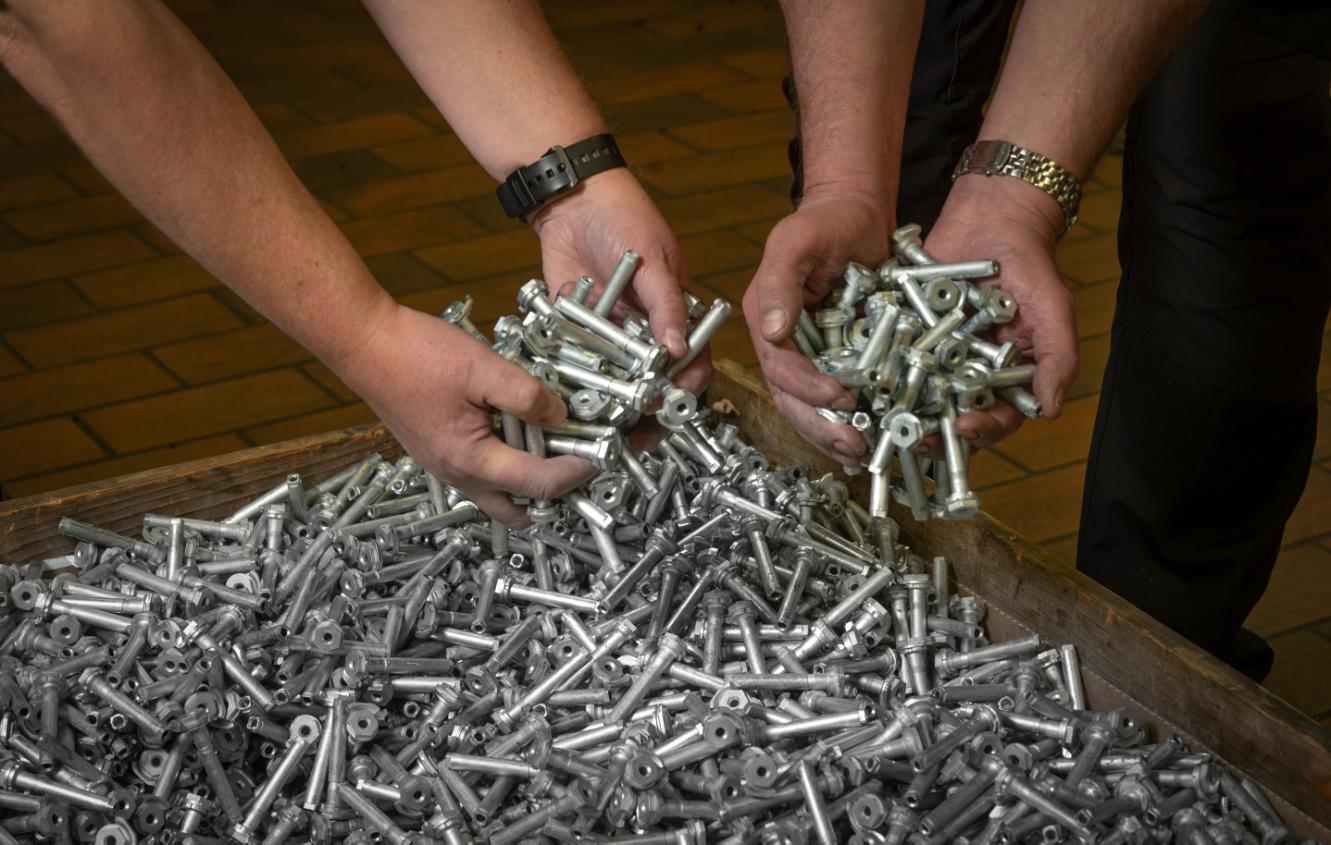 Zinc Foundry
Over 700 ton zinc is in process here, every year. The processes are automatic and semi-automatic, and we work with zinc die casting machines, robots, polishing and blasting machines, and an ultra-sonic washing machine.
Injection Molding and PUR gasketing
This department houses most of our robotic assistance. The processes are automatic with injection molding machines. PUR gasketing is the process that ensures waterproof assembly in the products and solutions.
Punching and Bending
With manual, automatic and semi-automatic processes, Punching and Bending is one of our busiest and most tool intensive departments. We work with an excentre press machine, riveting machines and rod manufacturing.
Drilling and Threading
Some of our products need treatment with either drilling or threading. We have custom-made machines that are programmed to thread details and put the finishing touches on these products. Drilling and Threading is done with automatic and semi-automatic processes and the department has turning machines, pillar drilling machines and manual milling machines.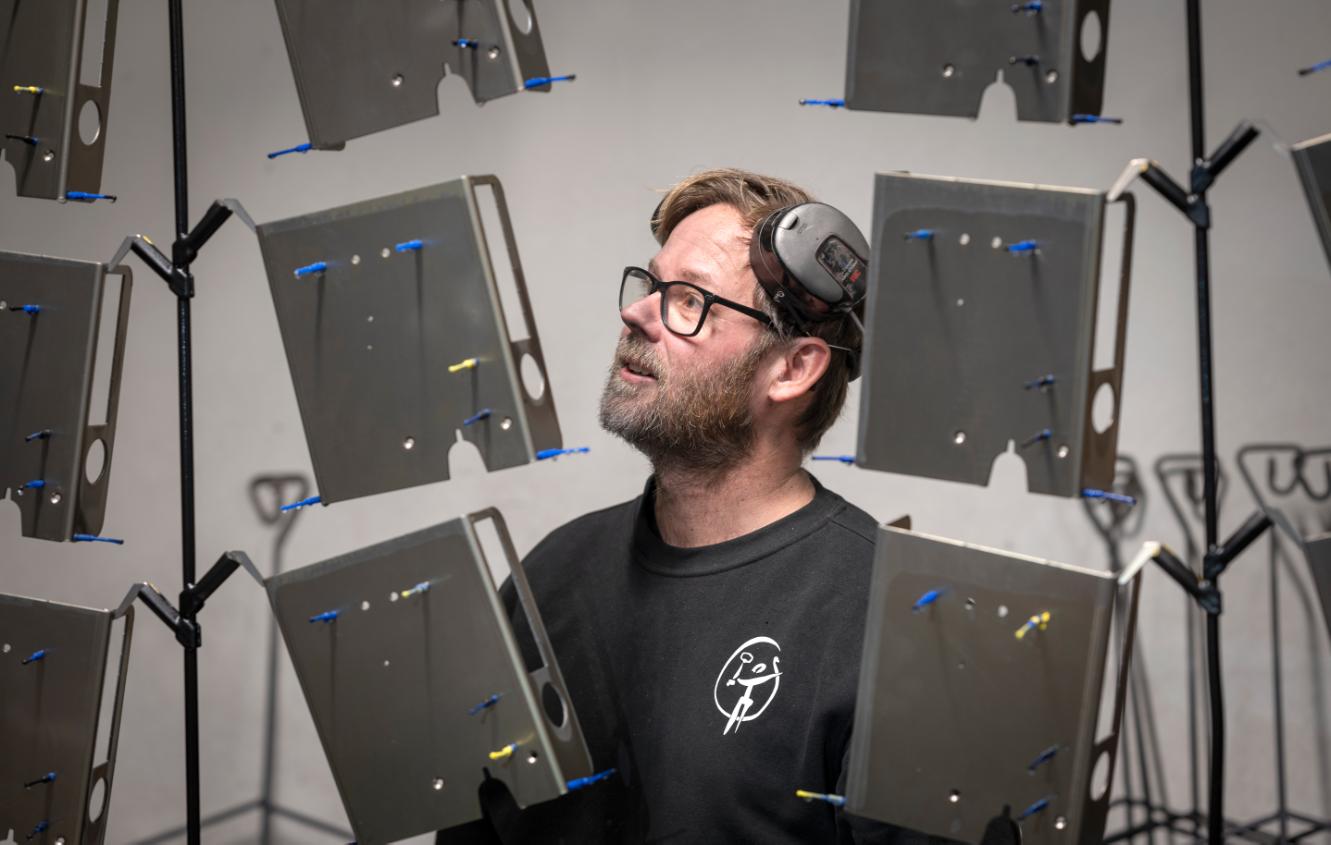 Powder Coating
In this department, the products go through a five-step pre-treatment process with Polyester and Epoxy Powder. We can also offer customers the additive Biomaster mixed in the powder coating. Biomaster is an antimicrobial protection that reduces bacteria and the risk of cross-contamination on the products.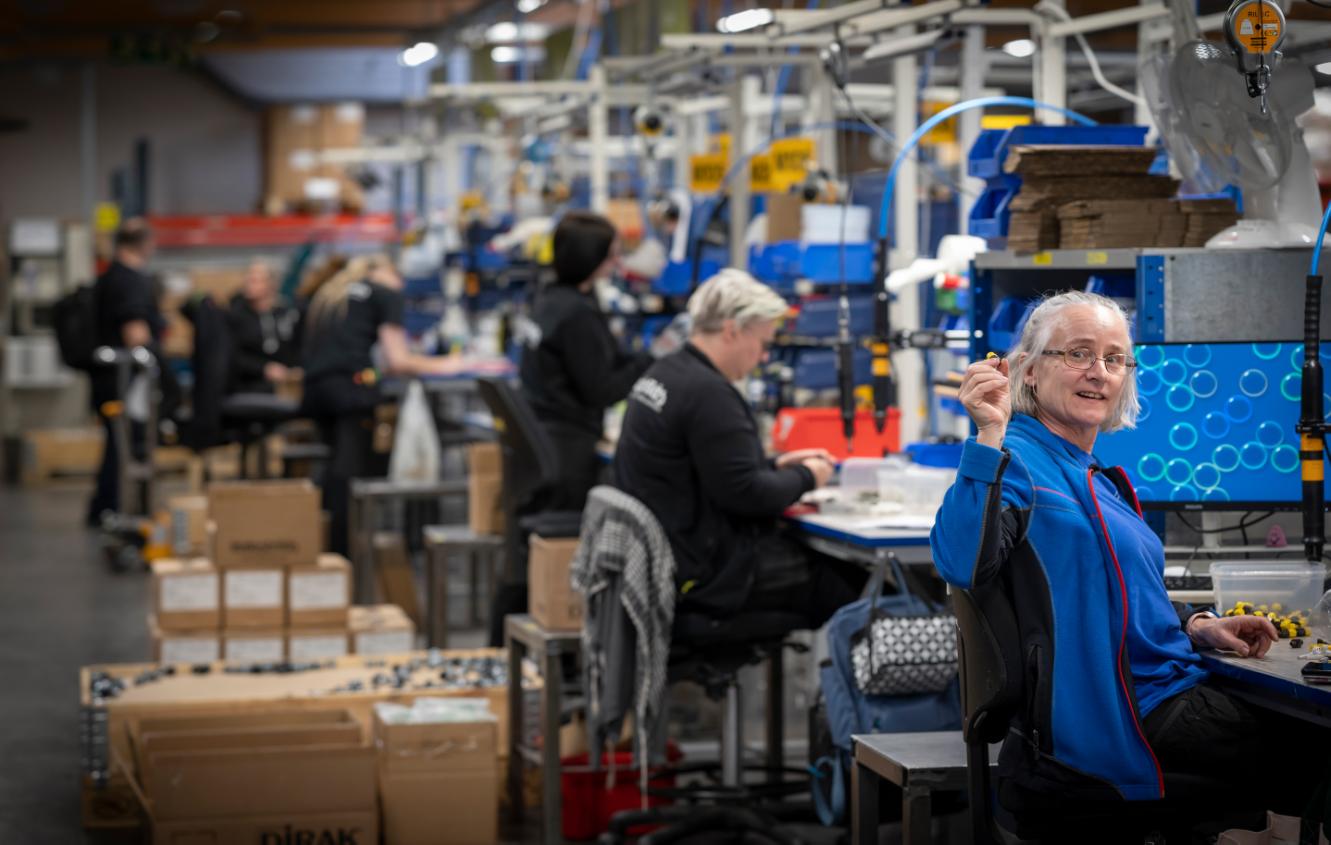 Assembly
The last manufacturing department is Assembling where the products are put together, both manually and with semi-automatic processes, and then packaged neatly.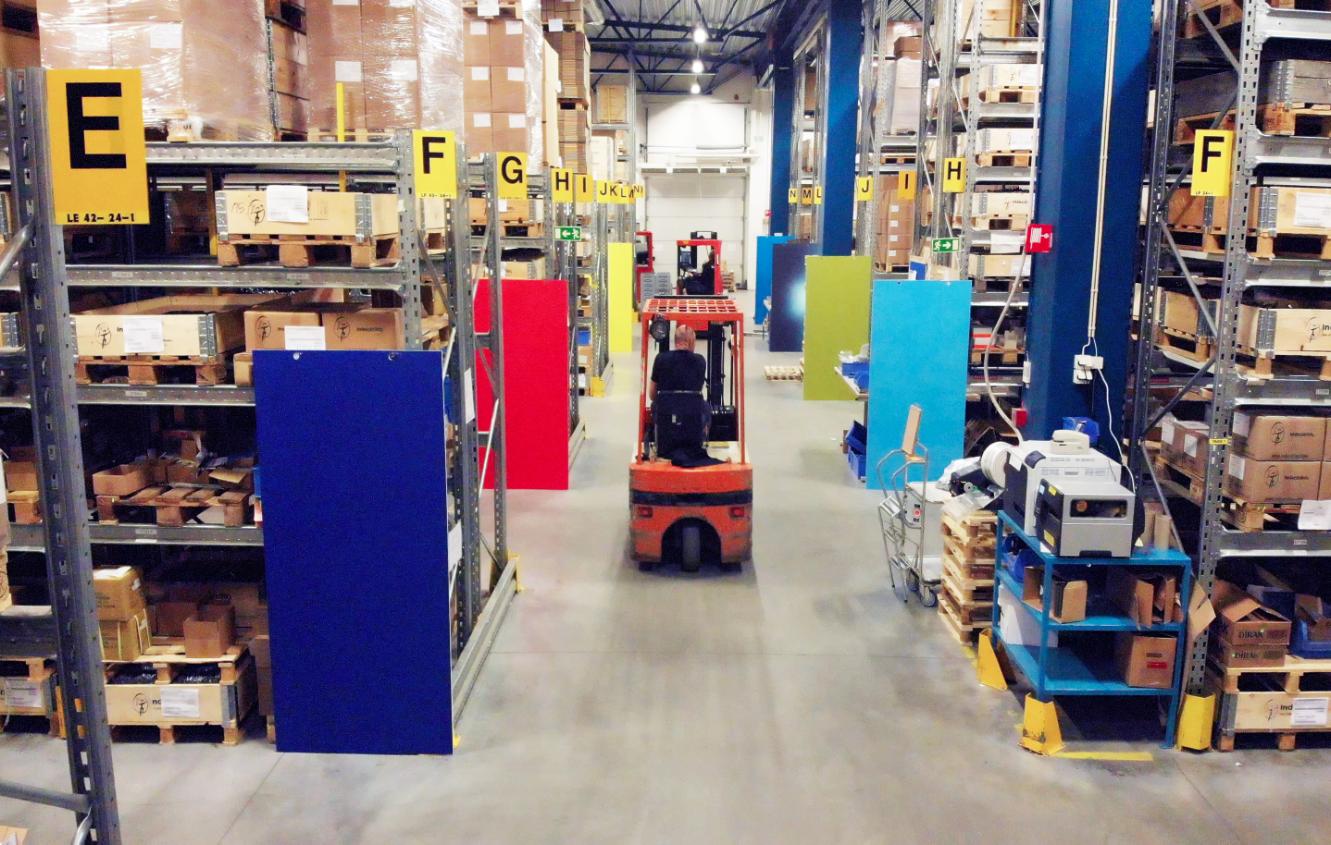 Warehouse
The last stop of the entire production chain is in a way also the first one: the warehouse where goods come and go. When the assembling is done, the cartons are stacked on pallets and organized by date, customer and country. Our products are now ready to leave our facilities and reach our customers.