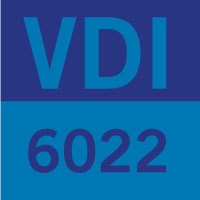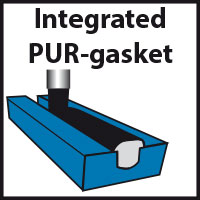 Klima-flex 2 Latch Unit
Index Code:
2-315c
Industrilas Klima-flex™ 2 has patented technology that allows for quick mounting in double-skinned doors. When you turn the screw, expanding legs are engaged and fix both door skins from the inside.
Both inside and outside handles can be mounted onsite and you can add a rod link or safety catch with no changes to the latching unit. The use of roller cams reduces the friction in the latching operation and increase the gasket compression.
| | |
| --- | --- |
| Latching unit | Zinc, zinc plated and glass fibre reinforced Polyamide (PA6GF30), black |
| Screw | Steel, zinc plated |
Standards
VDI 6022

Notes

Cover plug is used to cover latching point when handle is not used.

Small hole towards hinge side of door.

Cutout
K-Flex 2

Choose CAD format here:

To download CAD-Files for this product
1. Select CAD-format
2. Click the green cube icon to generate CAD-Files
3. Wait until the download symbol is completed
4. Click the download symbol to download
Download here:
To download CAD-files, you need an Industrilas account. It only takes a minute.
Door thickness tolerance ± 2,5 mm.