Build your own product here
Choose CAD format:
Download here:

To download CAD-files for this product
1. Select CAD-format
2. Configure the product by selecting the different settings
3. Click the CAD-button
4. Wait until the download symbol is completed
5. Click the download symbol to download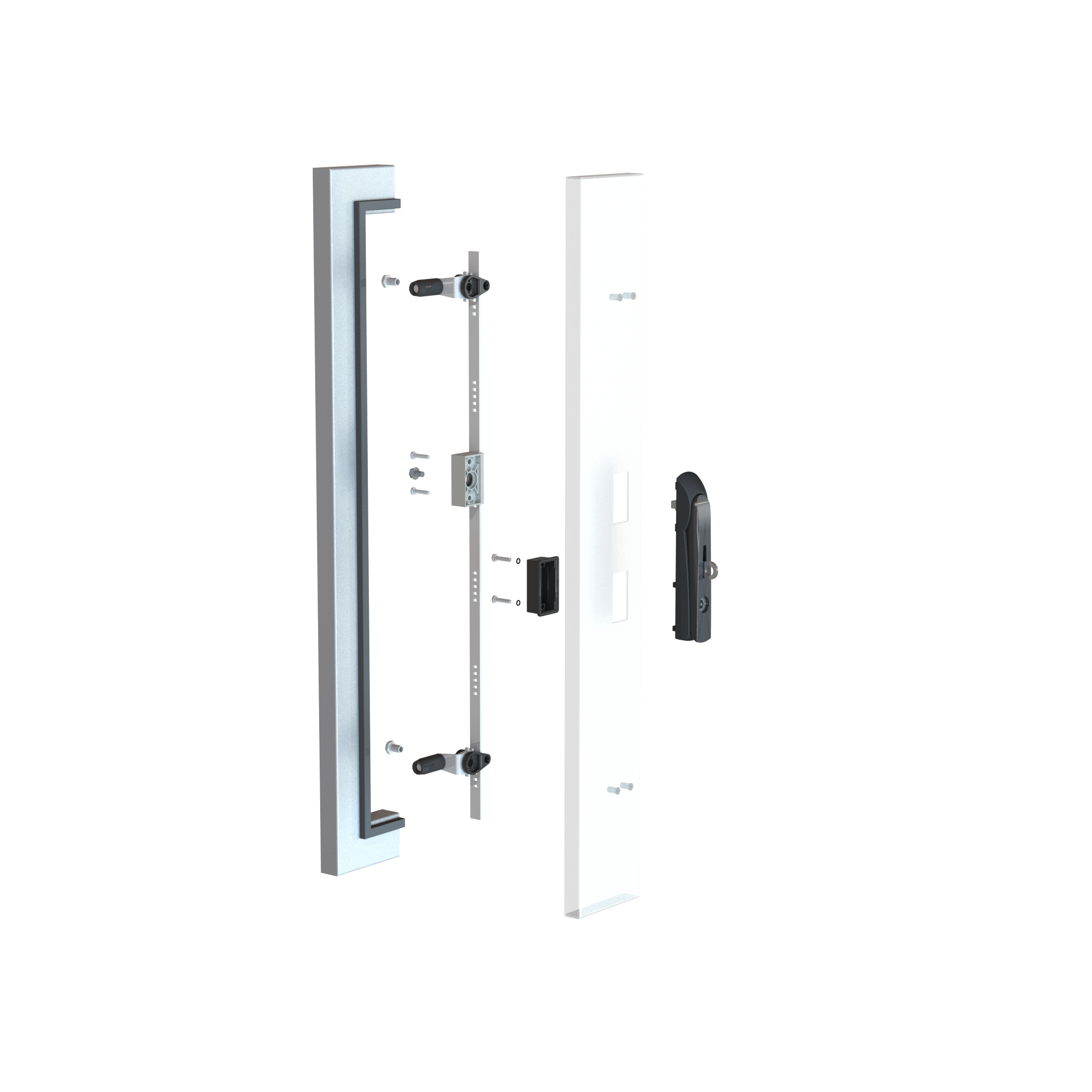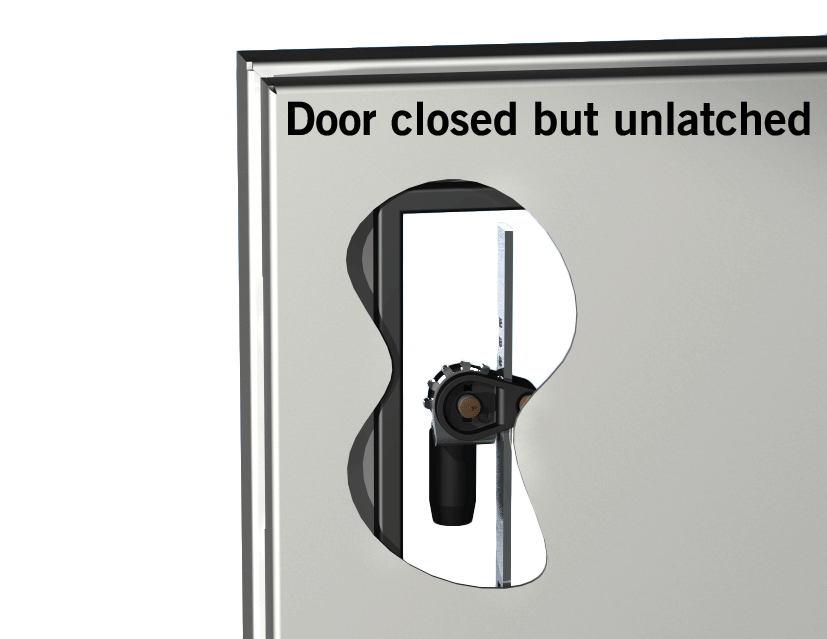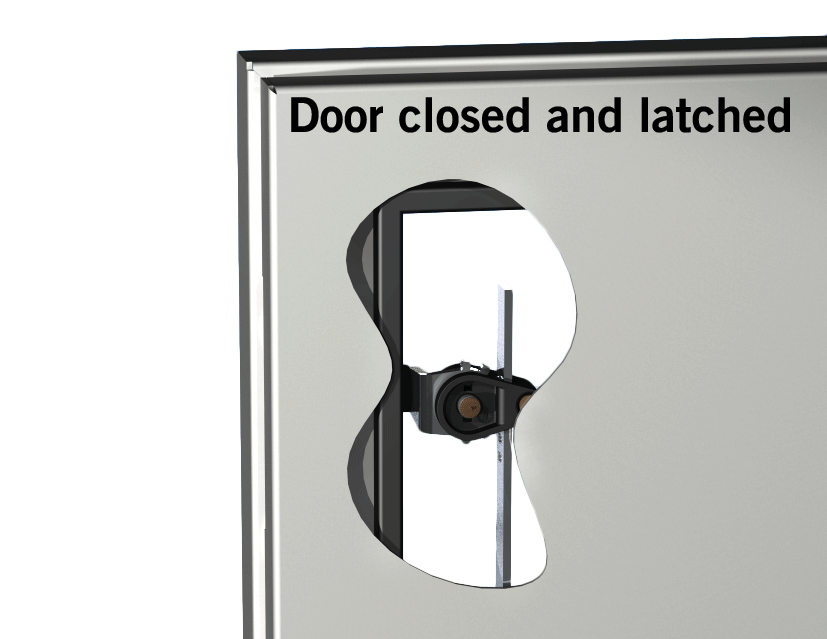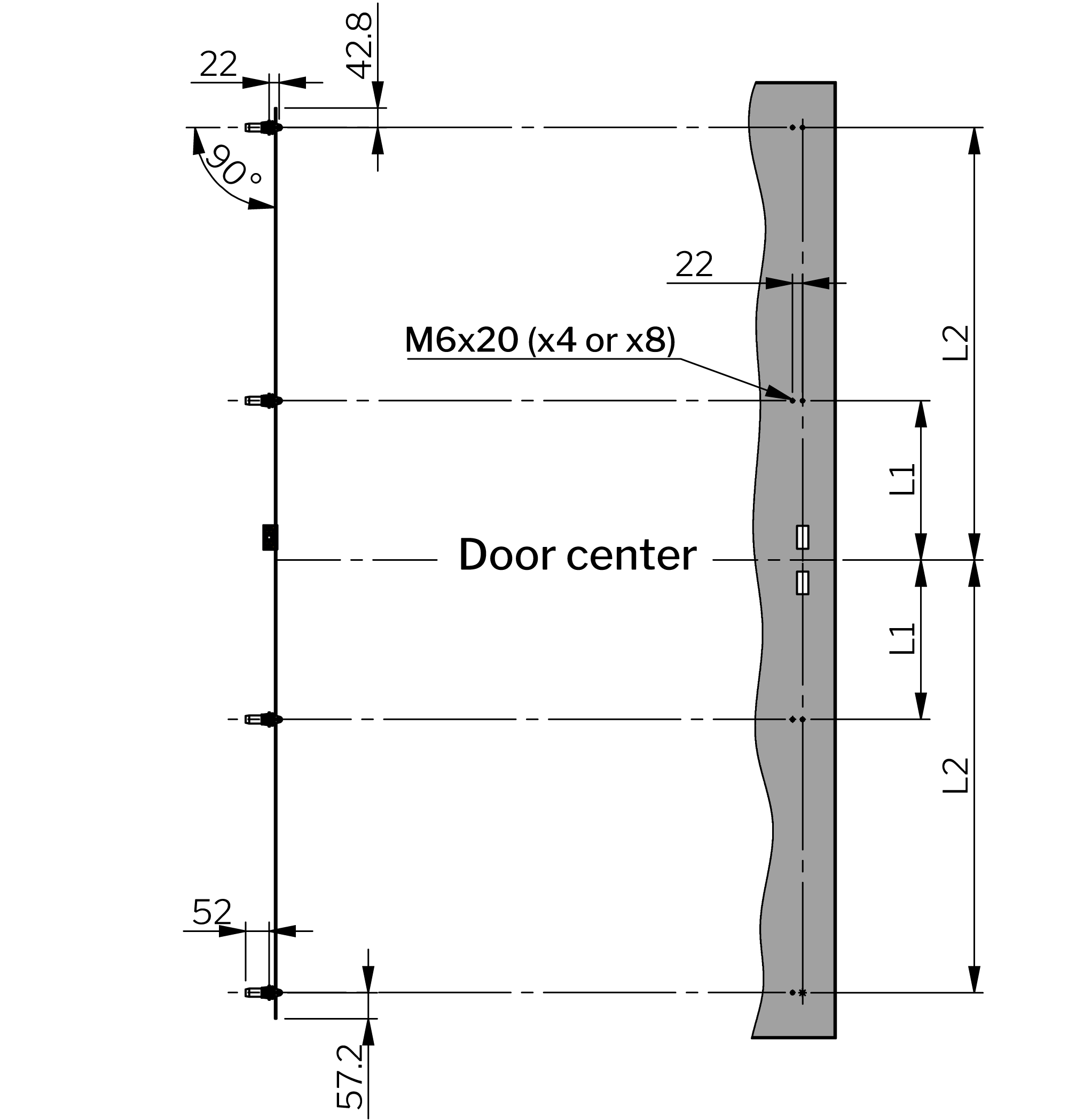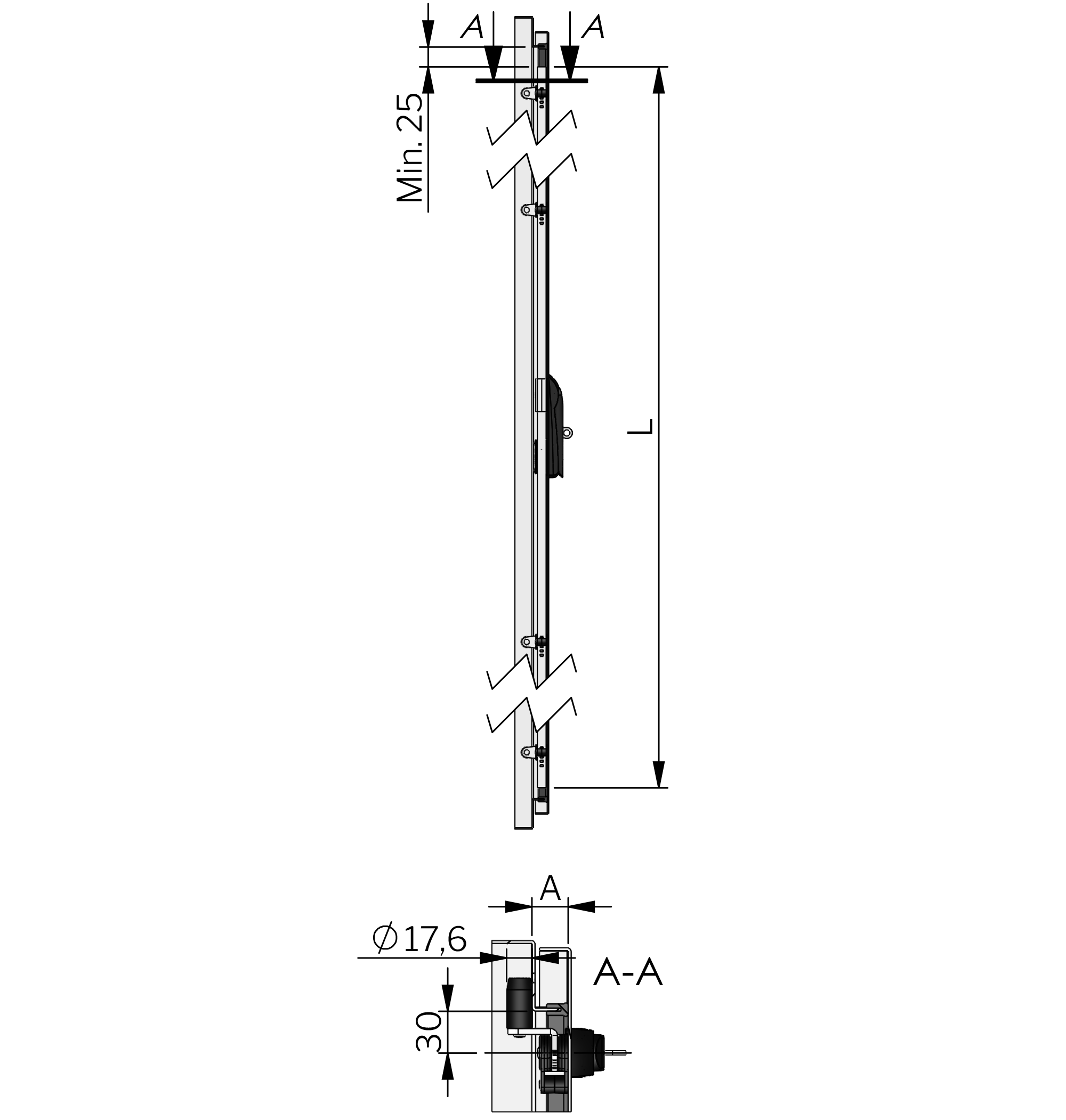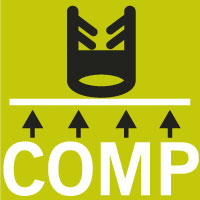 Vision Inside
Index Code: 1-008.13
Vision Inside latching system is installed inside the sealed area and provides smooth compression and latching. IP65 when used with a Vision Swing Handle. Multiple latching points is to be used for adequate sealing in higher applications.
Control mechanism can be equipped with additional standard cam together with adapter for centre latching point. The control mechanism is delivered assembled with flat rod and latching points are ordered separately.
System with more than four latching points is available.
| | |
| --- | --- |
| Control mechanism | Zinc die cast, zinc plated, special surface treatment (passes 30 day salt-spray test according to ISO 9227, equivalent to ASTM B 117) or glass fibre reinforced polyamide (PA6GF30) |
| Rod | Steel, zinc plated or stainless steel 316 |
To download CAD-files, you need an Industrilas account. It only takes a minute.
A product number is created by combining the figures in each column (AAAA-BBBB-CCCC)
| | | |
| --- | --- | --- |
| AAAA | Material rod | Material control mechanism |
| 1321 | Steel, zinc plated | Zinc, zinc plated |
| 1390 | SS 316 | Zinc, Delta seal |
| 1350 | Steel, zinc plated | PA6GF30 |
| 1395 | SS 316 | PA6GF30 |

| | |
| --- | --- |
| BBBB | Rod system |
| 1000 | Vision Inside + Vision Outside |

| | | | |
| --- | --- | --- | --- |
| CCCC | L in mm | L1 in mm | L2 in mm |
| 0500 | 500 | 200 | - |
| 0700 | 700 | 300 | - |
| 0900 | 900 | 400 | - |
| 1500 | 1500 | 300 | 700 |
| 1700 | 1700 | 300 | 800 |